Being able to rank higher in google search is a great advantage you can easily use to outsmart your competitors. Businesses have become more digital than ever, and there is a targetted need for quality local SEO tips to boost the presence of businesses in the faces of potential customers.
A good factor to make businesses rank higher globally is local SEO. Dominating local search results should be every business's topmost priority as it sends a strong signal about your business and makes it easier to be ranked among the top brands globally.
I have laid out the 7 best local SEO tips you can leverage to make your businesses or brands rank higher in google search:
Understand your business digital goals
Having a good understanding of what you want to achieve online with your business or brand is a crucial step to begining your online journey. This will make it easy for you to identify the right strategies to deploy to achieve your online success with less hussle .
2.  Take advantage of  Google My Business Account
A Google My Business account increases your business's online visibility almost immediately by making it show up in listings where you otherwise wouldn't pop up. You can follow Google's instructions to set up your account, but make sure not to miss these key steps:
When providing a business description, include your main keywords as well as the area where you operate.
Choose the best possible category for your GMB listing and/or subcategories, find out the popular search queries that best apply to your business.
Verify your profile by ensuring that your name, address, and contact details in Google my business match those available on your website and in any other local citations.
3. Do Local Keyword Research and Optimize Your Content
You can use the Semrush's Keyword Overview Tool and the google keyword tool(Keyword planner) to perform a detailed local keyword search. The tool will provide you with all the insights you will need to optimize your content, identify which keywords are more relevant to your business, their estimated value, and the current competition to rank for them.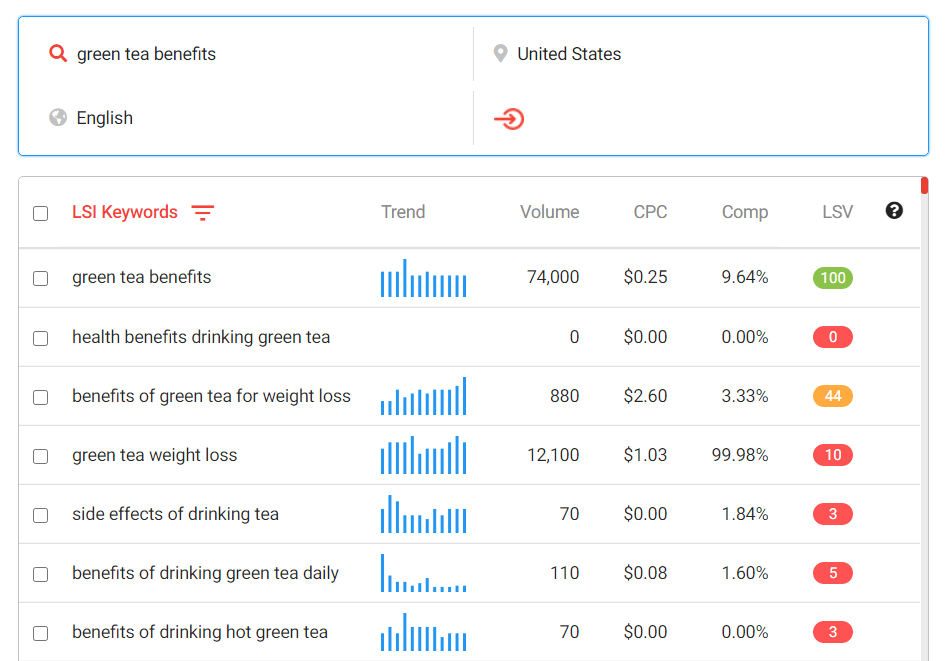 However, there are a few more steps to take when preparing your keyword targeting. Local SEO solutions are all about narrowing your targeting:
Perform a local keyword search and choose locally relevant keywords to target. Integrate them in your website's metadata, in the body text on relevant pages, and in the URL itself.
Optimize your content for your area. Mention area-specific landmarks and hotspots. Pay close attention to a location-specific "About Us" page, focus on locally relevant information such as your commitment and engagement in your local community, local news, and events.
Build backlinks to the most relevant pages. This requires a twofold approach that entails both community engagement and submitting to directories.
4. Local Link Building 
As a small business, you can take full advantage of the geographical proximity and familiarity you share with other businesses in your area.
Reach out and make connections with other players in your area and directly ask them to link to your website. This is the fastest way to gather many high-quality backlinks and send out the strongest link signals to Google.
By setting up the Link Building Tool and hunting for prospects, you'll obtain a list of other businesses you can reach out to in order to gain new links.
5. Submit your business or brand to Online Business Directories
Once you have done the initial work of gathering information for your Google My Business page, an important step in your local SEO strategy is to submit the same information to online business directories such as Yelp, HubSpot, TripAdvisor, etc.
6. Build a strong Social Media Presence
A wide variety of opportunities awaits you on social media. There's an abundance of platforms that you can use to expand your online presence. The first step is choosing the platforms and coordinating a multichannel strategy that makes your message consistent everywhere.
It is a lot of work, but take a look at how each social platform can help your local SEO efforts: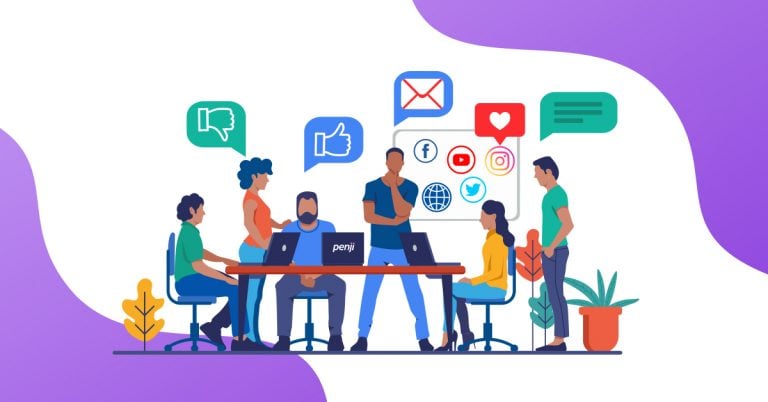 Facebook has the largest user base, which means you'll reach the widest audience.                           –A key feature of Facebook is the possibility for users to localize their posts when they visit your store by using the check-in function. This will make you visible to all potential leads among their friends.
Facebook also offers a virtual window to your brick-and-mortar store by allowing you to customize your page, post pictures, and advertise your products or upcoming events.
Twitter limits you to 280 characters, although you can also post images and videos to add some extra flair.                                                                                                                                                                         -Twitter's most powerful feature is the retweet function, as this is great to create a buzz ar7.ound an ongoing campaign or an upcoming event.                                                                                                     —-On Twitter, you can also reach out to your followers and ask direct questions with polls to collect precious suggestions directly from your customers.
Instagram is an image-focused platform that can do great things for your brand image and customer engagement.

Interact with your users on eye level with behind-the-scenes stories and direct messaging. Turn your customers into fans.
Show off your unique selling points via regular eye-catching posts that celebrate your products and your employees.
7. Pay critical attention to Reviews and Ratings
An online review is almost as powerful as a personal recommendation. Of course, you should allow your customers to rate their experience with your products.
However, it's also crucial to monitor and respond to all your reviews, especially if you operate in a local area. These reviews — and how you handle them — directly impact your brand image.
Encourage happy customers to leave reviews via post-purchase emails or by actively showing your appreciation by promptly replying to positive reviews. Monitor and resolve issues resulting in negative reviews. Ask yourself if the customer is speaking half-truths or if a refund should be issued.
Every time you do reply to reviews, remember these tips:
Everyone can see your reply, don't say anything in the comment section that could jeopardize your relationship with other customers.
Even if you think the customer is being unfair, use diplomacy and remain professional. Contact them privately to resolve the issue in detail.
If you made a mistake, apologize, then contact the customers privately.
These are our seven local SEO tips, and we hope will help your businesses or brands become relevant in google search.
Let us know what you think about our local SEO tips by leaving a comment below;